Youth Ministry at Essex Gospel Community Church
At EGCC Student Movement we understand that a movement has a lasting impact, a movement is continuous, and does not end. Our mission at EGCC is to lead students into spiritual maturity and continuous movement.
EGCC Student Movement
EGCC Student movement takes place every Wednesday Night at 6:30 - 8:00 pm! We keep things exciting by incorporating a rotating monthly schedule. This allows us to focus the time we have with our students on biblical values. Here is our monthly schedule to know what is taking place.
First week of the month: We focus our time on building relationships through games and activities. This allows us to grow together in friendship and in unity. The first week of the month is a great night to build new friendships and to come and make some memories!
Second week of the month: We start the night by having fun through an activity and then dive into our small group discussion. Our discussion is based around the theme of the month to prepare our students hearts and minds for what God has for them.
Third week of the month: On the third week of the month we do a more interactive lesson hanging out on the couches in the youth room and have a discussion based and hands on learning environment.
Fourth week of the month: This week, our time together resembles a Sunday morning service. We start the night by having a large group activity in the sanctuary and then dive into worship and a sermon. Once our sermon is done we give time for students to respond through an altar time, prayer or small group discussion.
Fifth week of the month: When there is a fifth week in the month we focus our time on prayer or going out and being missions minded. We want out students to know they can be the hands and feet of Jesus in our community.
ROOTED
Every second week during our Sunday morning gathering we provide a Jr. High (Grades 5-8) program. This is a safe place for our students to grow and learn about Jesus by asking questions and diving into the Word of God. We want our students to be ROOTED in Jesus.
Values and Mission Statement
Spiritual Maturity
Relational
Unity
Excellence
Integrity
Outreach
Discipleship
Safe Environment
Student Lead
Flexible
"With a unified spirit, we are committed to lead youth into spiritual maturity by striving for excellence, teaching sound theology, and making disciples."
Meet our Family Ministries Pastor
Pastor Jess joined the EGCC leadership team in September 2018 as the Family Ministries Pastor. Pastor Jess is passionate about seeing students grow in their relationship with God.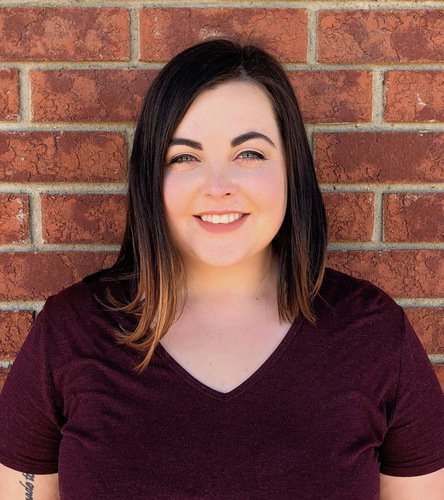 Got questions?
If you have further questions about EGCC Student Movement, simply click the button below and get in touch with us!