Kids Ministry at Essex Gospel Community Church
At EGCC our kids experience a safe and age-appropriate environment where they learn about Jesus through worship, lessons, and small group activities.
We would love to see you and your family at our Sunday morning kids program and our midweek Club House events!
Your First Visit - Sunday Morning
Here's what to expect when visiting EGCC for the first time:
For our Nursery aged children (infant-3), the nursery is open from the start of the service until the end. We strive to provide a safe and secure environment for your children at all times. In order to help us facilitate this, all families whose children are infant to 3 years of age are handed a tag with a corresponding number, and asked to sign-in all children who are attending the nursery. During the service, you may see your child's number appear on the screen at the front of the sanctuary. If the number on your tag is displayed on the screen, it means that your child needs your attention and we are asking you to return to the nursery. At the end of the service, only the person who presents the correct number tag will be able to pick up your child from the nursery during the sign-out procedure.
For children in Grades JK-Grade 4 we encourage them to participate in the worship section of our main gathering along with their parents. At the end of worship, we will call all children to come to the front for prayer and then be dismissed. At this time, all children will be led upstairs for worship and a lesson. Afterwards, we divide into small groups for an activity relating to the lesson. The JK-SK students go to Room 105, the grades 1&2 students go to Room 202, and the grades 3&4 students go to Room 203. We ask that the parents/guardians of children 7 years old and under pick up children from their respective classroom.
Upon checking in for the first time, we will ask for the following personal information (NOTE: We value your privacy and will not share this information with anyone):
Parent/guardian name(s)
Child's name
Child's birthdate
Home address
Phone number
Any special instructions (allergies, special needs) for your children
Club House
Club House is our Wednesday Night (6:30pm-8:00pm) kids program for children between JK and Grade 5.
On Wednesday nights we provide a fun learning environment for children to grow in their relationships with God. We start the night by giving praise and worship to Jesus and then divide into our age groups for a lesson, small group and a snack! We have lots of fun by having fun science experiments, large group games and PLINKO!
PLINKO is a fun way for kids to earn Crazy Bucks to buy some awesome prizes from our Club House Store. Our Store includes jewelry, books, DVD's, colouring books, toys and candy.
During Club House we also provide coffee, tea and snacks for parents in the front entrance of the church. This is a great way for parents to come together and have some fun while their kids are learning and growing in their relationship with Jesus.
Values and Mission Statement
Relational
Safe Environment
Trust
Respect
Spiritual Maturity
"Leading kids to Christ."
Meet our Family Ministries Pastor
Pastor Jess joined the EGCC leadership team in September 2018 as the Family Ministries Pastor. She is passionate about seeing children's lives transformed by the love of Jesus.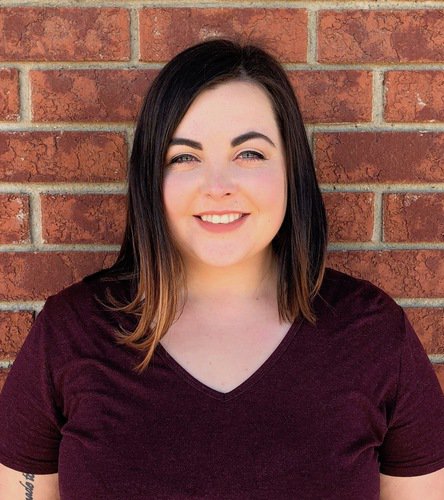 Got questions?
If you have further questions concerning our Kids Ministry or visiting EGCC with children, simply click the button below and get in touch with us!